Date published: 2022-10-27
---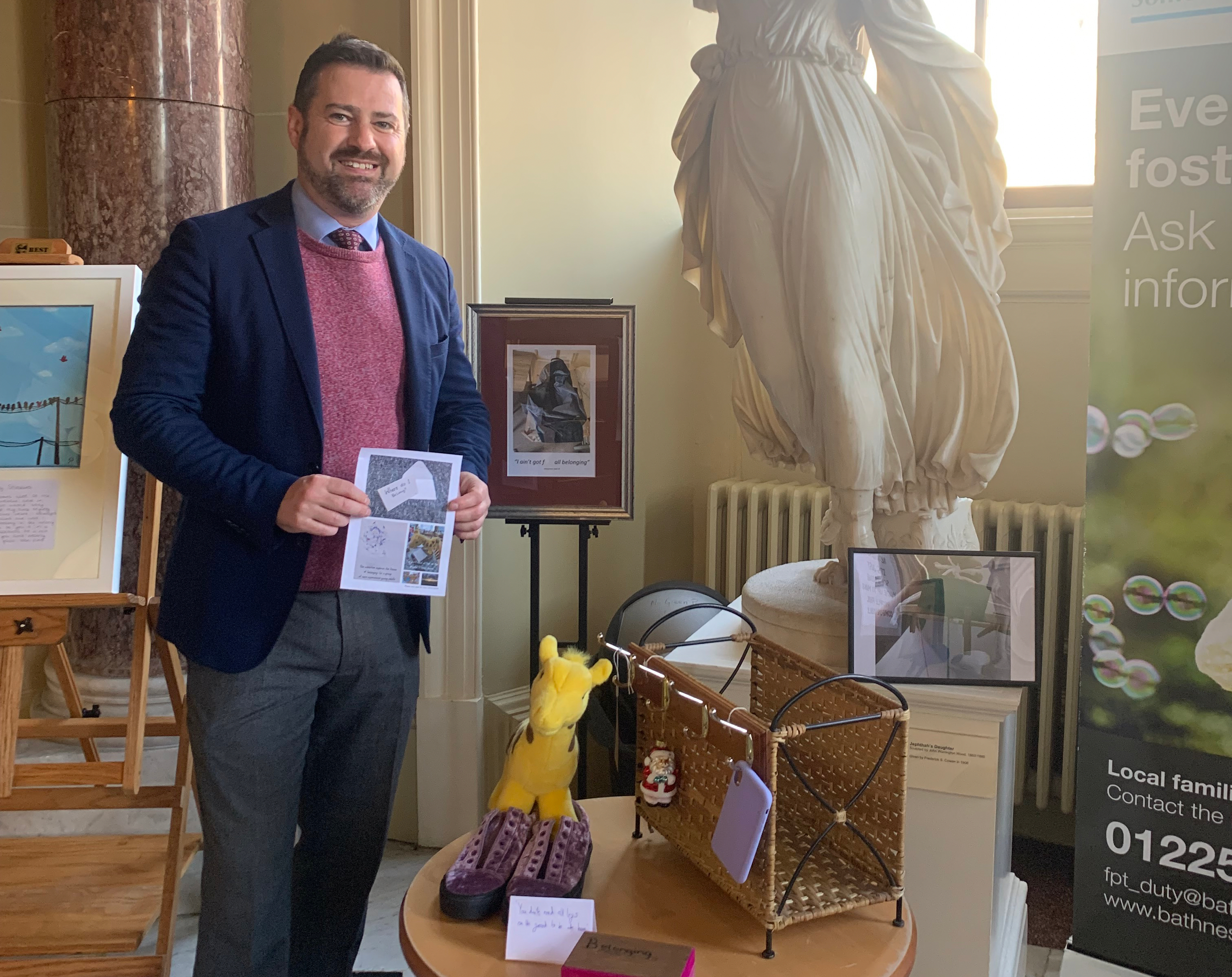 *|MC_PREVIEW_TEXT|*
e-connect 27 October 2022
A message from Cllr Kevin Guy, Leader of Bath & North East Somerset Council

Despite all the changes we have seen at national level since my last message, as the clocks go back this weekend and the nights draw in, I make no apology for stressing our "Help is Out There" message yet again. If you need help or advice with energy bills and the cost of living you can call the Community Wellbeing Hub on 0300 247 0050. I also want to thank the organisations who are adding all the time to our register of warm spaces. More information is at www.bathnes.gov.uk/costofliving.

I'm sure we are all aware of the national economic position which the incoming Prime Minister this week described as a "profound economic challenge". The council will not be immune from this challenge and as discussions are taking place about our budget for the 23/24 financial year I need to be clear we will be facing some very difficult decisions to balance our budget. We are experiencing a significant increase in demand for many services, whilst having to deal with increasing costs.

Given the scale of these challenges, we are holding two online sessions on 2nd and 3rd November at 6pm to outline these challenges in more detail and explain how we are planning to ensure we can maintain a positive financial position. You can register here:

Wednesday 2 November -
https://bathnes.zoom.us/meeting/register/tJUvdO-hqjgiEt1X4LBgggcxclsSPIAEqJDm

Thursday 3 November -
https://bathnes.zoom.us/meeting/register/tJMudOCqrjMtE9Xy8uhYjT7StQsrZtbMPyqp

With all these challenges, we are doing everything we can to boost the local economy. After a three-year gap, our Bath Christmas Market will take place from 24th November to 11th December. It's been ranked in the top 10 in Europe and attracts 400,000 visitors per year, with an estimated spend in the city of £32.5 million in 2019. The new "Christmas Carts" we are planning for this year will give smaller businesses the opportunity to trade.

Last Thursday the council hosted the LGIU Councillors Awards ceremony for England and Wales in our historic Bath Guildhall – the first time this event has taken place outside of London. We received fantastic feedback from our guests about the venue, our city and the warm welcome they received. It was great to see the Guildhall busy with visitors enjoying our wonderful city. My congratulations to all those who were recognised at the event.

I am a great believer in the power of art and culture to bring communities together and support local economies. So I am pleased to see the partnership between the council, Bath Spa University and Little Lost Robot Community Interest Company (CIC), with funding from the West of England Combined Authority, that is bringing two vacant shops in Twerton High Street back into use as exhibition spaces for local artists. They will also offer free art activities to the community. My thanks to everyone involved in this fantastic project.

Another great example of where art can make a real difference is the exhibition of work at Bath's Victoria Art Gallery created by young adults from Bath and North East Somerset who have experienced being in care. The exhibition, which ran from October 25 to today, is specially for Care Leavers Week and has the theme 'Belonging'. It includes poetry, 3D modelling, painting and photography.

Also launched this week is a temporary exhibition of objects belonging to His Imperial Majesty Haile Selassie I of Ethiopia, who lived in Fairfield House from 1936 to 1940. It's at the Pump Room Sun Lounge (entry via the Stall Street entrance), Opening hours are 10am to 5pm and entry is free.

Finally, you'll remember the torrential rain in the early hours of Sunday morning. Our teams worked throughout the day responding to 17 separate incidents. This included in Widcombe where we had already cleared the gullies earlier this month.

It's always a challenging time of year when leaves on the ground combine with heavy rain, as even where drains are 100% clear they would still not be able to deal with the significant amount of water running off from surrounding land and the debris, mud and leaves that come with it. We carry out a regular drain clearing schedule across Bath and North East Somerset and additional funding through our Clean & Green campaign has allowed us to increase the number of gullies we can clean this year.

Have a good weekend.
New council briefing sessions on cost-of-living crisis and impacts on council spending plans
Bath & North East Somerset Council is holding two special online briefings to discuss the impact of the cost-of-living crisis on residents and businesses and the impacts on council finances.
The briefings will be held on Zoom at 6pm on Wednesday 2 November and Thursday 3 November. Updates on the current situation will be provided by Cllr Richard Samuel, deputy Leader of the council and cabinet member for Resources, Will Godfrey, Chief Executive and Andy Rothery, Chief Finance Officer.
Cllr Samuel said: "Spiralling energy costs and rising inflation are affecting us all. Many people are finding it difficult to pay fuel bills and businesses are struggling to balance their books. More and more people need our support, but in common with many other councils we face significant financial challenges too.
"In the coming year we will need to prioritise our spending and, together with our partners, respond to the needs of the most vulnerable and those facing financial hardship. However, given the economic climate, we must also support business and the local economy to ensure our area attracts investment and supports high-quality jobs. This balancing act won't be easy and it's clear we will need to make difficult decisions.
"The Medium Term Financial Strategy, which sets out the strategic direction and priorities for the council as well outlining the financial context and challenges the council faces over the next five years will come to cabinet on 10 November. It will help to inform and shape our spending plans, which will be finalised by Council in February. This on-line briefing will also provide an opportunity to share information on the current position and the challenges we face. I urge people to sign up and get involved."
People who want to take part in the online briefings are requested to register in advance via the following links:
The council and its partners are providing support through the Community Wellbeing Hub on 0300 247 0050 and have set up a dedicated website providing advice and information on food support, energy, money matters and wellbeing services. It's also set up a directory of warm places where people struggling with rising energy bills can go to keep warm over the cold winter months.
If you're celebrating Bonfire Night, please consider reducing the impact of fireworks to avoid scaring animals and vulnerable residents. We're supporting the RSPCA's #BangOutOfOrder campaign highlighting the effect of fireworks on animals.
Autumn Covid booster campaign

The autumn Covid booster campaign is now under way in England.

The Bath and North East Somerset, Swindon and Wiltshire Integrated Care Board (BSW ICB) are also asking people to pay particular attention to the current eligibility:
anyone aged 50 or over
anyone aged 12 years or over with a weakened immune system, or living with someone who is
frontline health and care workers
pregnant women
Bath racecourse are not always able to offer walk-in Covid-19 appointments. To avoid disappointment, they are encouraging people to book an appointment via the National Booking Service. Please be patient if they are struggling to book an appointment, as more appointments are being added regularly so people should keep trying.
Flu vaccine for two and three-year-olds

If your child was aged 2 or 3 years old on 31 August 2022 (born between 1 September 2018 and 31 August 2020), they are now eligible for a free flu nasal spray vaccine. The children's nasal spray flu vaccine is safe and effective. It's offered every year to children to help protect them against flu. Please contact your GP surgery to book a vaccine appointment. Visit the NHS website for more information.
Upcoming clinics
Saturday 29 October ‒ Bath City Football Club (12:30-5pm)
Thursday 3 November ‒ Bath Citadel Salvation Army (11-5)
Thursday 17 November ‒ Bath City Football Club (11-5.30pm)
Thursday 24 November ‒ Bath Citadel Salvation Army (11-5)
Thursday 7 December ‒ Bath City Football Club (11-5.30pm)
There's still time to grab your first, second or booster doses, including the new autumn booster.

Anyone who is eligible can book their vaccination appointment online (new appointments are added frequently) or find a walk-in clinic on the NHS website. You need to be registered with a GP (or call 119) to book online. You do not need to book or be registered with a GP to use a walk-in clinic.

Check your eligibility here for first and second Covid-19 vaccinations, and here for the Covid-19 booster vaccinations.
COVID-19 Health and Wellbeing Questionnaire form

Local charity, Bath Ethnic Minority Senior Citizens Association (BEMSCA), is working with Bath & North East Somerset Council's public health team to understand how the pandemic has impacted on the physical and mental wellbeing of these communities. We want to understand your experiences and how you managed during the COVID-19 pandemic by completing this survey.
Bath Christmas Market debuts new Christmas Cart project for small businesses

Smaller local businesses are being given the opportunity to trade at this year's Bath Christmas Market thanks to the debut of Christmas Carts.
The Library at Home service

If you, or someone you know is unable to visit the library, why not try the Library at Home service. This is a great way to connect with new friends and volunteers through a love of reading. You can access books and audiobooks, regardless of your situation. To find out more visit here. Alternatively, you can email.
Employment & Skills Pod

Are you returning to work after a short or long break? Perhaps you are already in work and planning to change the direction of your career? The Employment & Skills Pod can help you find the right opportunities. Call now on 0300 247 0050 or you can email us. You can also find out more on the website.
Future Bright

Future Bright offers FREE career coaching, training and support to help you develop the skills and confidence you need to take your next step. Read some of the inspiring stories from those who have progressed with their careers with support from their Future Bright Careers Coach. Visit the Future Bright website to find out more or call 01225 395555.
Live Well B&NES: information for all

Live Well B&NES is a web-based resource providing information, signposting and support to Bath & North East Somerset residents. It provides useful information, signposting and resources for families, including Ofsted registered childcare, children and young people with additional needs (our SEND Local Offer) and adults needing care or support to live independently.

Information, services and groups are regularly added to Live Well B&NES. If you work with, support, provide services or run groups for children and young people or for adults needing care or support (such as older people, adults with physical disabilities and/or sensory impairments, people living with mental ill health), and haven't already registered ‒ make sure you're included. It's free and takes less than five minutes to register.

Find out more:
https://livewell.bathnes.gov.uk/
www.facebook.com/livewellbathnes
www.instagram.com/Youth_Info_Bathnes

Live Well B&NES has a brand new feature called Unsure where to start? to help Bath & North East residents find the information they need for themselves or a family member who needs care or support. Users of the site select a category (such as money matters & finance, keeping safe, caring for others) answer a few simple questions and are then presented with a range of resources and information relevant to their needs. For more information, email the LWB team.
Specialised dementia groups in B&NES

Age UK Bath & North East Somerset run specialised Dementia Groups in the district. These groups are a safe, fun environment for people to come for activities and friendship. Find out more here or call 01225 466135.

The Alzheimer's Society also runs a series of support services for people across Bath and North East Somerset. For more information, email us.
Do you look after someone else?

If you support someone who has a disability, illness, mental health condition, addiction or who needs extra help as they grow older, Bath and North East Somerset Carers' Centre is here for you. Their friendly team will listen to any concerns you have, offer practical advice and access to free wellbeing activities to ensure you're happy and healthy in your caring role. Contact our freephone support line: 0800 038 8885 or email us. We're available 9am-1pm, every weekday.
Support from Community Wellbeing Hub

Anybody who is a resident of Bath and North East Somerset can benefit from support from the Community Wellbeing Hub. The team offer a range of support services such as mental health, returning home from hospital, income, housing and benefits advice, emergency food, as well as lifestyle services for help with stopping smoking, getting active or losing weight. Opening hours are from Monday to Friday, 9am until 5pm. Call the Hub on 0300 247 0050 or text 07870 868368. You can also email or visit the website.

If you need to contact the council about its services please ring Council Connect on 01225 394041 or email us.
Domestic abuse

Southside provides help to people who live in Bath & North East Somerset who are at risk of domestic violence and abuse. The working hours are 9am-5pm Monday-Thursday, and 9am-4pm Fridays. Local support services can be found here.
Sight loss support

Sight Support West of England provides emotional and practical support to help people adjust to living with sight loss. To find out more, or make an appointment please call 0117 3224885 or email. For more information on the full range of services, visit the website. For more useful information visit the RNIB website.
Date published: 2022-10-27
---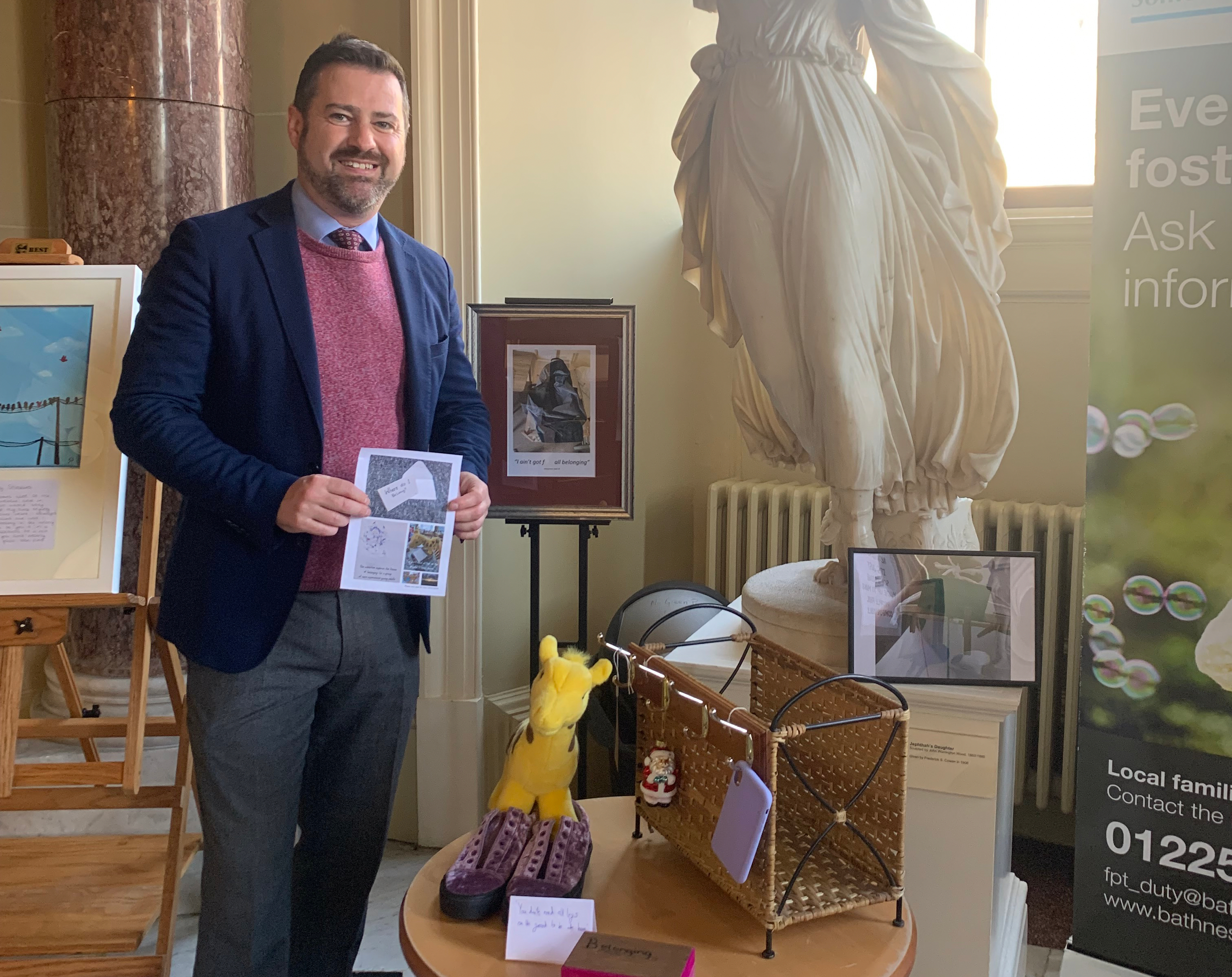 Date published: 2022-10-27
---