Date published: 2023-05-19
---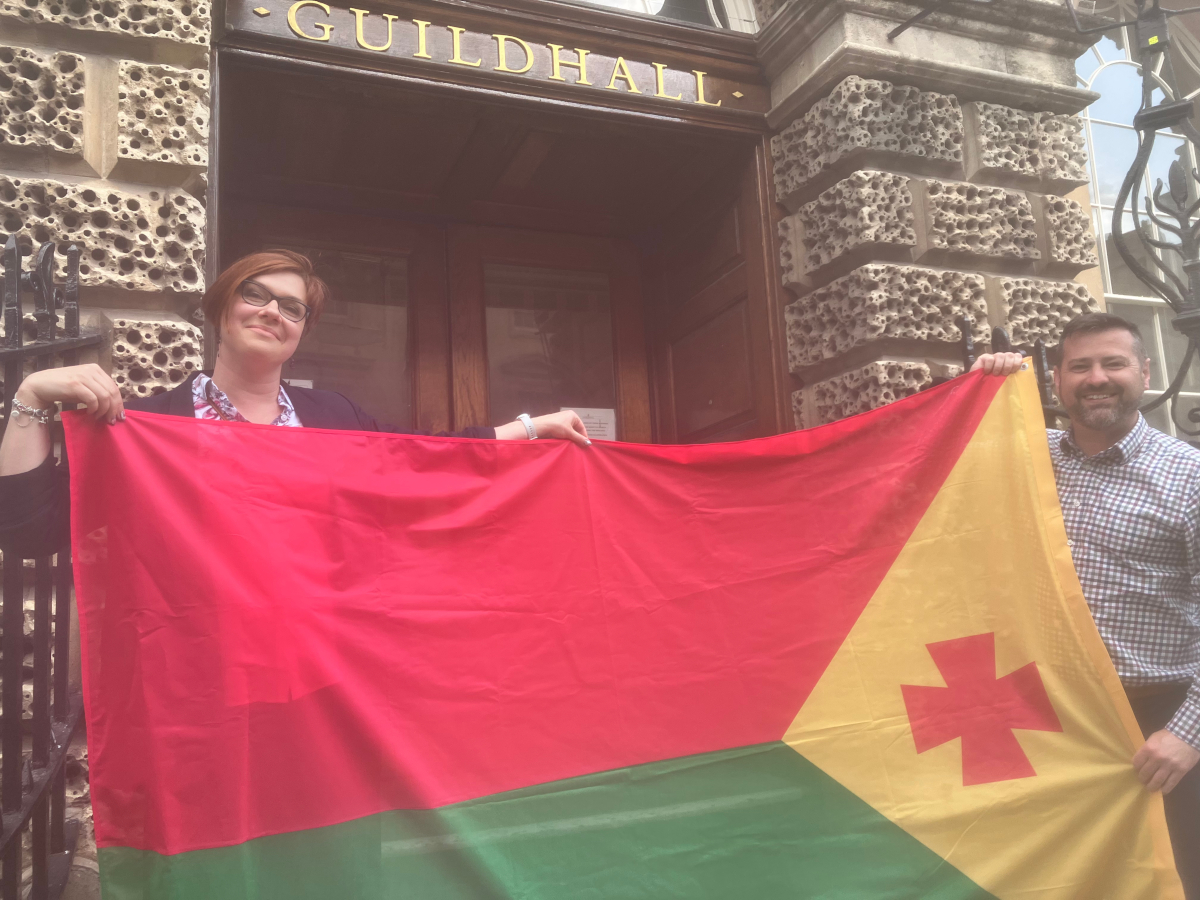 *|MC_PREVIEW_TEXT|*
A message from Councillor Kevin Guy,
Leader of the Liberal Democrat Group,
Bath & North East Somerset Council

I was privileged to meet on Tuesday with Zhenya Shkil the Mayor of Oleksandriya's representative in the UK.

Oleksandriya is a city in central Ukraine that we are increasingly forging links with. Zhenya has recently returned from a trip to Ukraine, during which she was able to visit Oleksandriya, as well as Kyiv. She is pictured (above) with me, holding the flag of the City of Oleksandriya, which she brought back from her visit, and which we are planning to fly from the Guildhall to celebrate Oleksandriya's city days on 27th and 28th May.

Zhenya provided a first-hand, moving and vivid account of how the people of Ukraine have responded with determination, resilience and spirit to the terrible impacts of the Russian invasion. Oleksandriya has seen nurseries become refugee centres and air-raid shelters built for schools, all supported by a huge community mobilisation - especially from young people.

Zhenya also told me about the ties that are growing between people across our communities, and we discussed the Friendship Agreement Bath & North East Somerset Council and the City of Oleksandriya are currently working up.

Zhenya talked about the exchange of gifts between our own Bath City FC and FC Oleksandriya, and about the interest in Oleksandriya in learning more about the life, history and heritage of our own area. Generous donors from Bath and North East Somerset have also so far funded 15 generators and an ambulance, which are now directly helping the city's residents, including the thousands of refugees displaced by the war.

To find out more about the Friends of Oleksandriya's appeal for funds to support the city please see here.

More homes for people fleeing Ukraine are still needed, so if you are considering becoming a sponsor I'd encourage you to come along to an event we are holding from 5pm to 7.30pm on May 23 at the Guildhall in Bath.
It is chance for guests from the Ukraine, hosts and potential hosts to find out more about the Homes for Ukraine scheme and get practical information. More homes for people fleeing Ukraine are still needed, so if you are considering becoming a sponsor I'd encourage you to come along.

If you live in Keynsham or Saltford and use Manor Road Community Woodland we want to hear your views to help us plan how to manage this wildlife haven in the future. You can have your say in a consultation which runs until July 14.
And if you live in Bath you have until June 5 to have your say on seven great neighbourhood projects which have applied for community funding to help improve their communities.

Next week we hold the Annual Meeting of Council when the leader of Bath & North East Somerset Council will be elected, the Cabinet and Chair will also be announced. We will set our plans with our continued emphasis on tackling the climate emergency, delivering housing, listening to residents and championing the local economy. The Annual Meeting of Council will be held on Thursday May 25. You can watch it on the council's webcast and Youtube Channel.

Have a good weekend
Mental Health Awareness Week
This year's theme is anxiety. Lots of things can lead to feelings of anxiety, including exam pressures, relationships, starting a new job (or losing one) or other big life events. We can also get anxious when it comes to things to do with money and not being able to meet our basic needs, like heating our home or buying food.
Follow us on social media where we will be sharing information and support on reducing anxiety throughout the week.
There are methods we can use to cope with feelings of anxiety and it's all about finding what works best for you.
Check out Bath Mind to see ways in which they are raising awareness throughout the week across B&NES. You can get involved, learn more and donate.
Use the Hashtag #MentalHealthAwarenessWeek and tag us in your activities.
Twitter: @Bathnes
Instagram: @Bathnescouncil
Seasonal booster dose of Covid-19 vaccination

The NHS should contact you if you're eligible for a seasonal booster dose of the COVID-19 vaccine this spring.

You may be offered a seasonal booster if you:
are aged 75 or over (you need to have turned 75 on or before 30 June 2023)
live in a care home for older adults
are aged 5 or over and have a weakened immune system
Find out more here: Getting a booster dose of the COVID-19 vaccine
Time is running out to get your 1st and 2nd doses of Covid-19 vaccination

The offer of a first and second dose of the Covid vaccine will come to an end for many people on 30 June. Everyone who was aged five and over on or before 31 August 2022 is eligible. Book now to make sure you get both jabs before the offer ends.

If you haven't had the first or second dose of the Covid vaccine, please come forward for them. You'll need to wait several weeks between doses.

Find out more here: https://www.nhs.uk/conditions/covid-19/covid-19-vaccination/getting-a-1st-and-2nd-dose-of-the-covid-19-vaccine/

Check your eligibility at www.nhs.uk. Go online here to book or call 119.
The UKHSA is investigating increased cases of measles in England since January 2023.

The risk to the UK population remains low, but the UKHSA is asking people to be alert to signs and symptoms and ensure that they or their children have received two doses of the MMR vaccination.

Measles is a highly infectious viral illness, so anyone with symptoms is advised to stay at home and phone their GP or NHS 111 for advice, rather than visiting the surgery or A&E, to prevent the illness spreading further.

To find out more about childhood vaccinations, please visit the NHS website: https://www.nhs.uk/conditions/vaccinations/nhs-vaccinations-and-when-to-have-them/
Young people's views on culture, creativity and cultural education needed

Cultural and creative activities' mean different things to different people. Common Vision is working with Arts Council England to conduct research into young people's views on culture, creativity and cultural education. Commissioned by the Department for Digital, Culture, Media & Sport (DCMS) and the Department for Education (DfE), the project will support children and young people to share their experiences of arts and culture and consider what young people need to access and enjoy cultural and creative experiences. Insights will help shape the government's forthcoming Cultural Education Plan. To share your views and experiences please complete this 10-minute online questionnaire: https://tinyurl.com/YPculture. All respondents will be entered into a prize draw for the chance to win a £50 voucher.
Business advice

Are you looking for an opportunity to get expert advice on your business? The West of England Combined Authority is supporting Be the Business with this year's cohort of advisory boards. If you are an SME based in the West of England, you can get the opportunity to access a fully funded advisory board that can help you to develop and grow your business, completely free of charge.

Find out more and register your interest online.
The Library at Home service

If you, or someone you know is unable to visit the library, why not try the Library at Home service. This is a great way to connect with new friends and volunteers through a love of reading. You can access books and audiobooks, regardless of your situation. To find out more visit here. Alternatively, you can email.
Employment & Skills Pod

Are you returning to work after a short or long break? Perhaps you are already in work and planning to change the direction of your career? The Employment & Skills Pod can help you find the right opportunities. Call now on 0300 247 0050 or you can email us. You can also find out more on the website.
Future Bright

Future Bright offers FREE career coaching, training and support to help you develop the skills and confidence you need to take your next step. Read some of the inspiring stories from those who have progressed with their careers with support from their Future Bright Careers Coach. Visit the Future Bright website to find out more or call 01225 395555.
Live Well B&NES: information for all

Live Well B&NES is a web-based resource providing information, signposting and support to Bath & North East Somerset residents. It provides useful information, signposting and resources for families, including Ofsted registered childcare, children and young people with additional needs (our SEND Local Offer) and adults needing care or support to live independently.

Information, services and groups are regularly added to Live Well B&NES. If you work with, support, provide services or run groups for children and young people or for adults needing care or support and haven't already registered ‒ make sure you're included. It's free and takes less than five minutes to register. Find out more or email the LWB team.
Mental Health and Wellbeing Support

Bath Mind is here for everyone living in B&NES, offering wellbeing groups and courses, befriending, breathing space crisis support, safe space youth group, and affordable 1:1 counselling.

For more information, support resources and to self-refer, visit the website, or call our Access Community Mental Health Team who can help you access the most suitable support for your needs: Freephone 0808 175 1369 or you can email.
Specialised dementia groups in B&NES

Age UK Bath & North East Somerset run specialised Dementia Groups in the district. These groups are a safe, fun environment for people to come for activities and friendship. Find out more here or call 01225 466135.

The Alzheimer's Society also runs a series of support services for people across Bath and North East Somerset. For more information, visit their website or you can email them.
Do you look after someone else?

If you support someone who has a disability, illness, mental health condition, addiction or who needs extra help as they grow older, Bath and North East Somerset Carers' Centre is here for you. Their friendly team will listen to any concerns you have, offer practical advice and access to free wellbeing activities to ensure you're happy and healthy in your caring role. Contact our freephone support line: 0800 038 8885 or email us. We're available 9am-1pm, every weekday.
Support from Community Wellbeing Hub

Anybody who is a resident of Bath and North East Somerset can benefit from support from the Community Wellbeing Hub. The team offer a range of support services such as mental health, returning home from hospital, income, housing and benefits advice, emergency food, as well as lifestyle services for help with stopping smoking, getting active or losing weight. Opening hours are from Monday to Friday, 9am until 5pm. Call the Hub on 0300 247 0050 or text 07870 868368. You can also email or visit the website.

If you need to contact the council about its services please ring Council Connect on 01225 394041 or email us.
Domestic abuse

Southside provides help to people who live in Bath & North East Somerset who are at risk of domestic violence and abuse. The working hours are 9am-5pm Monday-Thursday, and 9am-4pm Fridays. Local support services can be found here.
Sight loss support

Sight Support West of England provides emotional and practical support to help people adjust to living with sight loss. To find out more, or make an appointment please call 0117 3224885 or email. For more information on the full range of services, visit the website. For more useful information visit the RNIB website.
Date published: 2023-05-19
---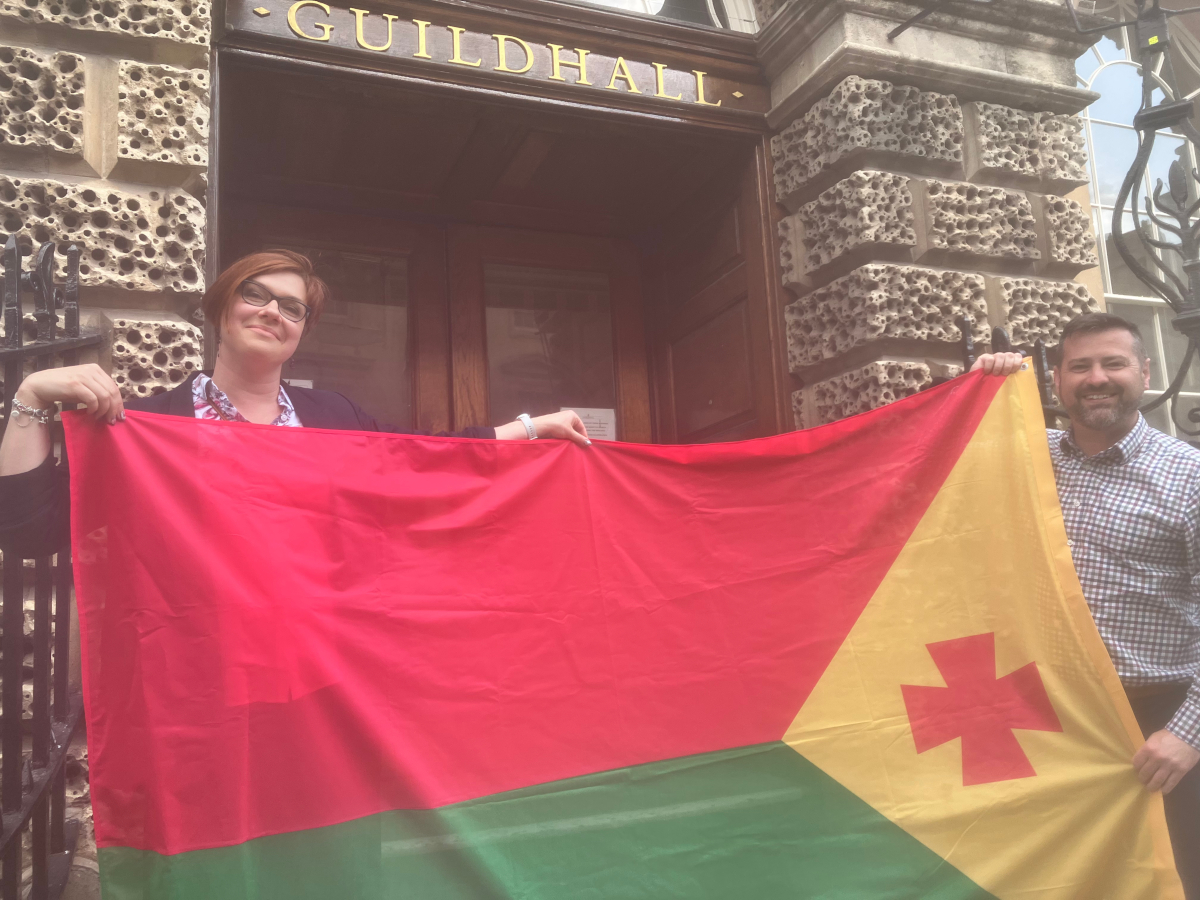 Date published: 2023-05-19
---