Date published: 2021-07-20
---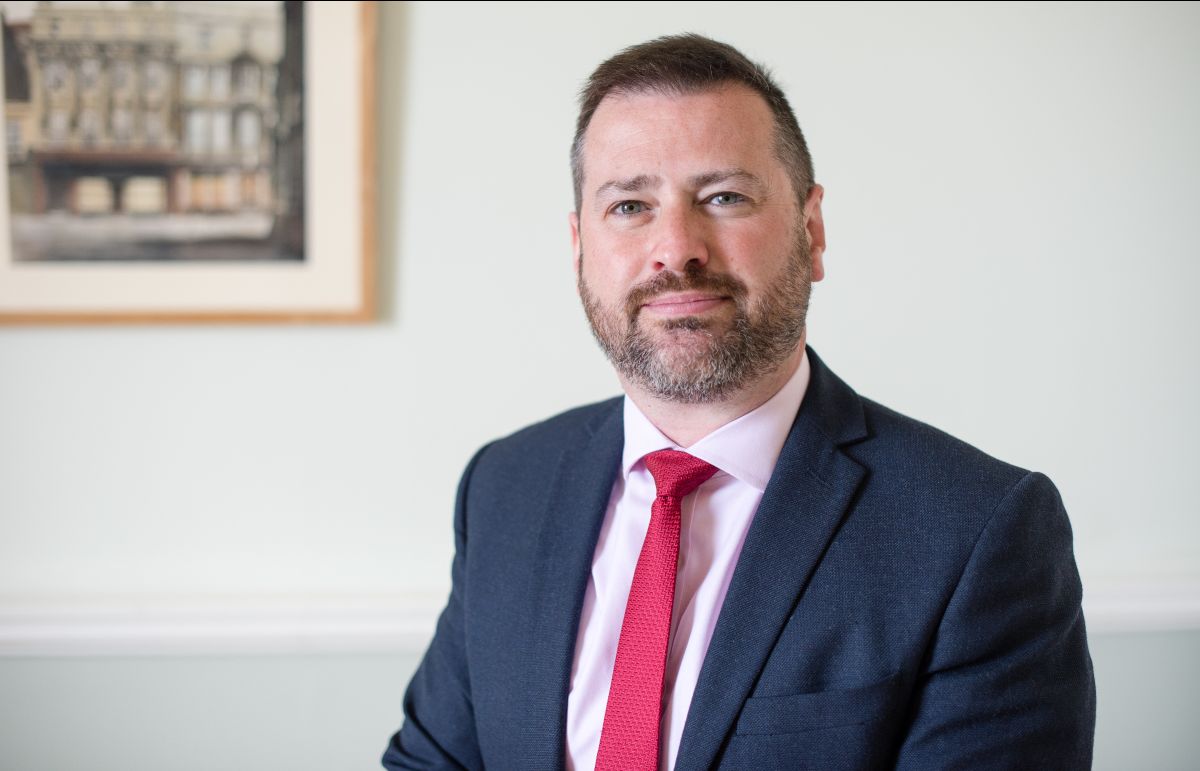 *|MC_PREVIEW_TEXT|*
Coronavirus update 15 July 2021
A message from Kevin Guy, leader of Bath & North East Somerset Council

Hello,

From Monday 19 July, most legal restrictions to control Covid-19 will be lifted at step 4, as announced by the Prime Minister this week.

The lifting of restrictions and the introduction of new guidance comes at a time when the case numbers continue to rise. Frontline NHS and social care staff are still under considerable pressure, as are businesses and organisations. With this in mind we need to be cautious, to look after each other and continue to minimise the risk of catching and spreading Covid.

The good news is that we know the vaccine reduces the risk of getting very ill and we are urging people to get their first and second jabs and to follow the new guidance. Yesterday, the council together with Bath and North East Somerset, Swindon and Wiltshire Clinical Commissioning Group opened a pop-up walk-in vaccination site at Bath's Pavilion. It is offering the Pfizer vaccine only for anyone aged 18 and over, from 12pm to 7pm, until Sunday.

This week I joined Curo's executive directors Paul Harris and Julie Evans for a Facebook Live meeting and was pleased to be able to listen to and meet residents. Thank you for asking me to take part.

Next week we hold our cabinet meeting on Tuesday 20 July. Among the many reports before us is one on city centre security. We have listened to residents' and business concerns and reviewed the proposals to strike a balance between security and access. The meeting will be webcast from 6.30pm.

We are also holding our council meeting next week with a change in format, due to the pandemic. Although social distancing restrictions are lifting, seating in the Council Chamber will be restricted. To enable all members to take part in debate an informal zoom Council meeting will now be held on Wednesday 21 July at 6.30pm. A note of decisions from the informal meeting will then be passed onto a quorate-only Council meeting which will be held in the Council Chamber in the Guildhall on Thursday 22 July at 6.30pm. At the meeting, councillors will be considering proposed changes to the current Bath and North East Somerset Local Plan to ensure that planning policies better reflect the council's Declaration of Climate and Ecological Emergencies and commitment to securing net zero by 2030.

Have a good weekend.
A message from Becky Reynolds, Director of Public Health for Bath & North East Somerset Council

Hello,

Our communities and our lives have all been so hugely affected over the past 16 months by Coronavirus itself and by the restrictions in place to control it. Largely due to the tremendous success of the vaccination programme, from 19 July most restrictions will be lifted as we move into the next phase of learning to live with the virus. This phase will allow much more social mixing, which I'm sure most of us will all look forward to. However, we need to move cautiously as the pandemic is not over and, in common with most other parts of the country, rates are continuing to rise rapidly in B&NES.

The vaccination programme is rolling out well and the most recent data shows that 80% of adults in B&NES over the age of 18 have had one jab, and 57% have had both. Thank you to everyone who has taken up the vaccination offer. We know that having the jab is hugely effective at reducing the chance of getting the virus in the first place, getting ill with it, and getting so ill that we need to be admitted to hospital, so I do encourage us all to get double jabbed. It's such good news that the link between the virus and severe disease and death has been severely weakened by the vaccination programme.

Long Covid is something we are learning more about though over time, and as Chris Whitty recently warned, rates of long Covid are likely to increase significantly and could affect younger groups in particular due to the lower vaccination rates as the vaccination programme has only more recently become available to them. Long Covid can have a serious effect on daily life, so avoiding getting the virus in the first place where possible is also important.

As restrictions are lifted, let's also remember that many people who aren't able to receive a vaccine due to their health condition, or for whom the vaccine doesn't work, will be anxious. We can all help protect each other and ourselves by getting double jabbed; getting tested if we have symptoms and self-isolating if the test is positive; taking rapid tests regularly; continuing to clean our hands regularly; wearing a face covering in crowded areas; having good ventilation in buildings – and, better still, meeting outdoors where possible. All this helps each of us reduce the risk to ourselves and others.
How the restrictions will change from next Monday

On Monday 19, most legal restrictions on COVID-19 will be lifted. Changes will include:
Removing the need to stay 2 metres apart from people you don't live with and removing the limits on the number of people you can meet.
Not longer instruct people to work from home if they can. However, the Government expects and recommends a gradual return over the summer.
Removing the requirement to wear face coverings in law will be lifted. However, the Government expects and recommends that people wear face coverings in crowded areas such as public transport.
Removing limits on the number of people who can attend weddings, civil partnerships, funerals, etc.
Removing restrictions on group sizes for attending communal worship.
However, COVID-19 has not gone away. It's important we continue to look after one another.
Walk-in appointments now available

Walk-in Covid-19 vaccination appointments are being offered at Bath Pavilion, North Parade Road, this week. If you are aged 18 or over and have not had your first dose, or you had your first Pfizer dose over 8 weeks ago, come along to the clinic between 12pm and 7pm, Friday 16, Saturday 17 or Sunday 18 July.

Bath Racecourse will also be offering walk-in vaccination appointments over the next week. The clinic will be offering first and second doses of the Pfizer and AstraZeneca vaccines, and will be open between 8am-8pm. If you've had a first dose – don't delay booking or seeking your second dose, as long as there has been an 8-week gap between doses. If you have a second dose appointment already booked for more than 8 weeks, you can cancel it and either re-book (there is plenty of capacity) or cancel and attend a walk-in clinic.

If you're travelling to the Racecourse, you can reach the site with a free bus (the number 32) from Bath Bus Station, which runs on the hour every hour up to the Racecourse and every hour at 15 minutes past the hour on the return back to Bath.

Being vaccinated does not just protect you – it also protects everyone around you. So please do not delay booking an appointment or attending a walk-in clinic.

Visit www.bswccg.nhs.uk for more information on the vaccine rollout, and details of all local health and care services.

Find out more about who can get a COVID-19 vaccine.

For local information go to the BSW CCG website.

This leaflet tells you what to expect after you have had your vaccination. If you need a second dose of vaccine, make sure you arrange your next appointment
Any Covid-19 symptoms ‒ you must take a PCR test

Please do not take a rapid flow test if you have Covid-19 symptoms. If you have symptoms, you must take a PCR test and then isolate until you receive your test result. Call 119 or visit here to book a test. Find out about Covid-19 symptoms here.

If you are identified as a contact of someone who has tested positive, you are now also advised to take a PCR test, even if you don't have any symptoms. This is to help quickly identify additional cases and help identify variants. You must continue to self-isolate for 10 days even if your test is negative – as you could still be incubating the virus.

There's more information about claiming financial support if you've been asked to self-isolate here.

Around one in three people with Covid-19 have no symptoms. That's why it's important we all get into the habit of regular, twice-weekly rapid testing.

Taking a rapid test is easy. You can collect a test kit from most local pharmacies or you can order a test kit for delivery to your home. You can also visit one of our rapid test and collect hubs in Bath, Keynsham or Midsomer Norton:
3 Burton Street, Bath, BA1 1BN
Ashton Way car park, Ashton Way Keynsham, BS31 2UF
South Road car park, South Road, Midsomer Norton, BA3 2DB
Decision time on proposed local plan partial update

Councillors are being asked to consider proposed changes to the current Local Plan to ensure planning policies better reflect the council's Declaration of Climate and Ecological Emergencies.
Latest Government guidance
Future Bright

Future Bright offers free careers coaching, training and support to help residents develop the skills and confidence needed to take the next step, with careers coaches helping you develop a personalised action plan and make it a reality. You can access the service if you are:
aged 18 and over
in paid work (this includes zero hours and self-employed) and are receiving benefits or tax credits
or they are earning less than £9.50 an hour
live in Bath & North East Somerset, South Gloucestershire or Bristol
To find out more and get in touch: www.futurebright.org.uk or call 01225 395555 for a chat with a member of the team.
Live Well B&NES adults

If you need mental health and wellbeing support go to Every Mind Matters and there's also information on these pages:

Bathnes 1BD provides information, activities and support for families and children, including mental health and emotional wellbeing. We also have a similar page for adults needing support or care, on Live Well adults.

You can call:
Avon and Wiltshire Mental Health Partnership Trust 0300 303 1320
Community Wellbeing Hub 0300 247 0050
Bath Mind Breathing Space 01225 983130 breathingspace@bathmind.org.uk
Do you look after someone else?

If you support someone who has a disability, illness, mental health condition, addiction or who needs extra help as they grow older, Bath and North East Somerset Carers' Centre is here for you.

Their friendly team will listen to any concerns you have, offer practical advice and access to free wellbeing activities to ensure you're happy and healthy in your caring role. Contact our freephone support line: 0800 038 8885 or email us. We're available 8:15am-12pm, every weekday.
Support available from the Community Wellbeing Hub

Anybody who is a resident of Bath and North East Somerset can benefit from support from the Community Wellbeing Hub, including those people who are isolating due to testing positive for Covid-19 or being in contact with someone who has Covid-19.

Originally a collaboration between Bath & North East Somerset Council; Virgin Care; the 3SG; Bath and North East Somerset, Swindon and Wiltshire Clinical Commissioning Group; and other third sector organisation representatives, the team can offer a range of support services such as mental health, returning home from hospital, income, housing and benefits advice, emergency food, as well as lifestyle services for help with stopping smoking, getting active or losing weight.

Residents who want to get back to work or change career can now get tailored advice on training and upskilling from a new Employment and Skills Pod. The Pod has been set up by the council and its partners to help people identify the type of job they could do, refer them to training opportunities and gain work experience.

To contact the Hub:
Phone: 0300 247 0050.
Email: CWHBanes@virgincare.co.uk
Website: http://communitywellbeinghub.co.uk
Text: 07870 868368
Opening hours: Monday–Friday, 9am until 5pm

If you need to contact the council about its services please ring Council Connect on 01225 394041 or email Council_connect@bathnes.gov.uk
Domestic abuse

Southside provides help to people who live in Bath & North East Somerset who are at risk of domestic violence and abuse. The working hours are 9-5pm Monday-Thursday, and 9-4pm Fridays. Local support services can be found here.
Sight loss support

Sight Support West of England provides emotional and practical support to help people adjust to living with sight loss. Since lockdown this has been either online or over the phone. Now following careful planning, some covid-secure face-to-face support sessions are resuming on an appointment only basis.

Your Community Sight Loss Adviser will be available at Manvers Street Baptist Church, Bath on the first Wednesday each month and at Midsomer Norton Town Hall on the 4th Thursday each month.

To find out more, or make an appointment please call 0117 3224885 or email For more information on the full range of services visit www.sightsupportwest.org.uk

For more useful information visit the RNIB website: www.rnib.org.uk/
Tune in

Local radio is a great way of keeping up to date with essential information, if you don't already you should tune into BBC Radio Bristol, BBC Radio Somerset or BBC Radio Wiltshire.
Somer Valley FM covers Midsomer Norton, Radstock, Westfield and surrounding villages including Farrington, Paulton, Peasedown, Coleford and Stratton.

Broadcast online and on 97.5fm you can contact at studio@somervalleyfm.co.uk or call 01761 411 755
Bath Radio is a community radio station which has been operating as a hospital radio station for the past 50 years. It now broadcasts to the wider Bath community. Listen online.
Radio Bath provides local news and information, promotes the city and supports its businesses, charities and community organisations.
Keynsham's KTCRfm 105.8FM is now broadcasting 24/7.

KTCRfm covers Keynsham, Saltford, Hanham, Bitton, Warmley, Clutton, Timsbury, the Chew Valley and as far south as Temple Cloud. East to the eastern edge of Bath. North across South Gloucestershire to the M4 corridor and west into many parts of Bristol.
BA1 Radio have been established for a year in Bath and operate from a studio in Southside Youth Hub, broadcasting twelve hours of shows every weekday, focusing on Bath and the local community, including hourly news reports.
website: www.BA1Radio.org
call: 01225 941 080